By Ryan Jackson
The bread and butter of the housing market, single family home sales rose just 3% in April to 4.09 million units, according to the National Association of Realtors.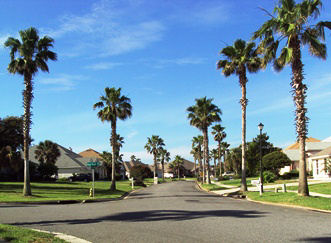 Although the increase represents an improvement for the U.S. housing market, it shows a healing upturn in the pace of sales going into the busy summer home buying season.
Real estate brokers had hoped that the combination of record low mortgage rates and lower priced homes would trigger a larger surge in sales.
All-cash sales also declined to represent 29% of transactions during the month from 32% in March.
Investors, who have accounted for the bulk of cash sales, purchased 20% of homes during the month, compared with 21% in March. The drop-off in investor purchases, however, is minor considering that many cash paying investors are waiting for the nation's giant mortgage lenders, Freddie Mac and Fannie Mae to release a large inventory of discount priced foreclosures for them to purchase in bulk.
The pace of sales by NAR members is still 9.9% higher than the 3.72 million-unit pace a year ago, providing strong evidence for a recovery in the housing market is developing but not yet fully underway. The median existing single family home price was $178,000 also up in April, 10.4% over a year ago.
Condominium and co-op sales also increased 6.0% during the month to a seasonally adjusted annual rate of 530,000 from 500,000 in March. But the upswing in sales is splintered across the country.
Driven by record low mortgage rates and cheaper home prices, sales in the Northeast rose 5.1% to an annualized rate of 620,000 in April and are 19.2% higher than a year ago. The median price in the Northeast was $256,600, up 8.8% from one year ago.
However, home sales in the Midwest were much weaker, increasing just 1.0% during the month, and other signs of a sluggish market still exist else where.
In the South, sales rose a slight 3.5% to an annual level of 1.79 million units during the month.
Home sales in the West increased 4.4% to an annual pace of 1.18 million and are 7.3% higher than a year ago, demonstrating a healing upturn for the market but not necessarily a full fledged housing recovery.