Home siding options might seem as unlimited as selections of different architectural styles. Whether your choice is aluminum, vinyl, wood, or brick it will be your home's fit for its architectural design.
Siding comes in a variety of price ranges, but selecting a high quality product can save you money in future maintenace and utility bill costs.
When considering siding for your home remember each type offers pros and cons depending on local weather conditions. Vinyl siding performs best in the warm southern region of the country, and it doesn't perform as well in colder climates.
While you can accessorize with landscaping, painted window frames, tinted or stained glass, you will want to have the perfect core component to accentuate the style of your home. This could be aluminum, vinyl, wood, stone or brick.
Aluminum Siding
Aluminum siding offers a simple solution with benefits similar to vinyl siding. Aluminum is slightly more expensive than vinyl siding, but is less likely to crack, fade, or grow dingy over time and does not have the environmental concerns of vinyl. Having aluminum siding installed usually costs about $2.50 to $3.50 per square foot or around $3,100 to $4,500 for a 1,250 square-foot home.
Benefits of aluminum siding include:
Low maintenance
Good insulating qualities, potentially reducing heating and air conditioning costs
Often comes with a 35-year warranty
First generation aluminum siding was not as attractive as today's and was once thought to reduce a home's curbside appeal. Aluminum siding is now available in many styles and colors, or can be painted for a total custom appearance. Although low maintenance, it's best to wash your aluminum siding once a year with a simple soap and water solution.
Wood Siding and Shingles
Wood siding offers a unique curbside appeal. It can be painted in any color and paired with an accompanying window frame color will give your home a completely custom look. Wood siding can also be stained, which creates a natural finish and is less likely to peel. Wood shingles are reminiscent of old New England homes and have a similar look and "feel" to shingle style architecture.
Wood siding must be repainted every five to ten years to keep it looking it's best and if you live in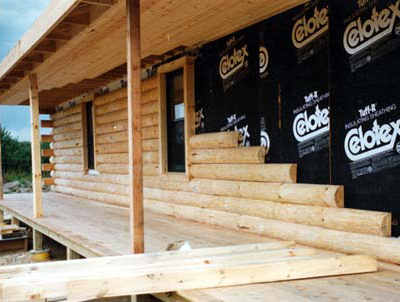 extreme weather, five years may be the maximum you can go between paint jobs. Stained wood shingles are relatively low maintenance, but for the best durability opt for shingles that have been pressure treated.
One of the cons of wood siding is it's expense when compared to vinyl or aluminum. Costs vary widely by the type of wood and regional location of your home. A 1,250 square-foot home can run anywhere from $6,500 to $10,000.
For a more decorative look, consider stone or brick siding, which offers the look of natural stone or brick at a fraction of the cost.