By Mike Colpitts
Mortgage rates have been setting new record lows four straight weeks as nervousness over the U.S. economy and uncertainty over the European debt crisis send rates lower.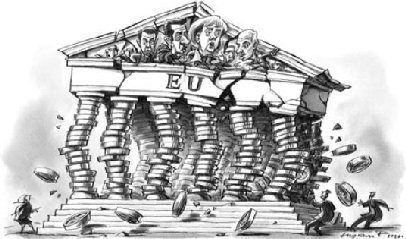 The 30-year fixed rate loan hit an average of 3.49% last week for the first time in history, according to Freddie Mac.
Rates have been under 4.00% on the 30-year fixed loan all but one week this year, and have been on a steady decline since the week of March 29, when the 30-year reached just under 4.00% hitting 3.99% for the first time.
The steady drop has driven a refinancing frenzy that hasn't been this active in more than three years as consumers try to take advantage of lower loan payments. The drop in rates is a direct effect of lower U.S. Treasury yields, which have been under 1.50% most of the past two weeks.
Mortgage borrowers reduce monthly payments through refinances and often reduce the time it takes to pay-off a home loan. The fixed 15-year mortgage has become the most popular in history, according to the Mortgage Bankers Association, which tracks about 75% of all U.S. mortgage activity.
" Consumers must understand many mortgage lenders, including the nation's largest brand name banks, may offer a refinancing option that makes sense financially," said Fran Kelly of Home Refinance of America. "Nevertheless, there are still better deals available that they may never consider. This mistake can cost tens of thousands of dollars in high closing costs and interest payments."
Large fees and additional taxes charged in many states to refinance with costly lender fees make it unaffordable for some mortgage holders to refinance. Home loan borrowers, however, with jumbo mortgages over $625,000 often refinance the most often as rates tick lower. Monthly payments can be cut hundreds of dollars for each percentage point rates drop giving borrowers with larger loan balances good reason to refinance.
The last time refinancing activity was as active as it is these days was just 3 years ago, and before that it was 2003 when a flurry of refinancing took place with lower rates. Activity has been more muted lately because rates have been so low for so long making the headlines on a regular basis.