Arizona, the Grand Canyon State, is the 48th state to become part of the United States. A size of 113,990 square miles makes it the sixth largest state by size. A population of 6,410,979 places Arizona 14th in population in the United States. Arizona is known for warm, sunny weather throughout the year. The state's top employer is the state government followed by the healthcare and transportation industries. The current unemployment rate is 6.20% making it slightly lower than the national unemployment rate of 6.30%. The outlook for the Arizona housing market is positive with a recent job growth of 1.68% and the predicted future job growth to be 37.20% over the next ten years.
The 2016 Housing Market can be called strong once again, returning to levels not seen since before 2008. Home appreciation in the last 12 months, according to Sperling's Best Places, is 14.10%, almost ten percent higher than the national rate of 4.90%. The current state of the market is a seller's market.
This means that there is a high demand for homes while there is a limited inventory. Sales have generally been stable with the exception of the Northern Highlands region (which includes Flagstaff) which saw a significant rise in April and May of 2016. This region was also the only one to show an increase in active listings during those same months.
Compared to May of 2015, the total value of properties under contract has increased by 50%. Housing market predictions expect to see the value of homes continue to increase at a slow and steady pace following the rapid rise from last year. The Arizona Housing Market is especially important to the state's economy. Arizona's population is growing at a rate of 1.4% and that number may continue to increase as employment numbers also increase, the current rise is 2.6%. Higher employment rates require more people to fill positions, those people need a place to live and drive the real estate market. Arizona has 5852 rental properties presently available for future tenants. The median rent for a two bedroom apartment is $1200. Phoenix, Tucson, and Mesa fall below that price at $800 to $1020. Scottsdale is well above that number at $2180 per month.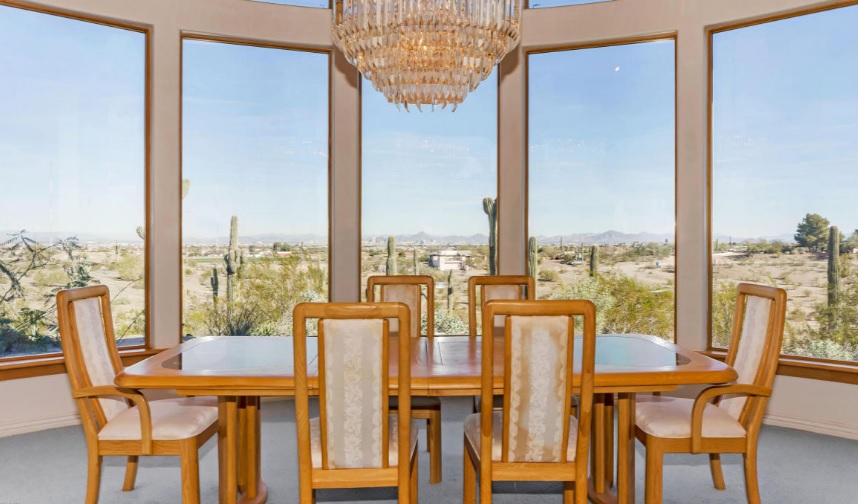 Influencing Factors for the 2016 Arizona Housing Market
The median home value of a house in the Arizona Housing Market, according to the Zillow Home Value index is $270,000. This is 7.9% increase over 2015, and the increase is predicted to continue at approximately 3.4%
The average foreclosure rate is 3 out of every 10,000 homes. This number is on par with the national average.
Arizona's median rental prices are $1100 per month for a two bedroom unit and $840 for a one bedroom unit. These rates are 3.5% higher than the preceding year, 2015.
The APR commonly falls within the range of 3.1% to 4%. The current average rate is 3.43% which is on target with the national average of 3.42%.
If the population growth and employment rate continue to increase, as expected, the state may see an increase in the need for housing. Depending on income, residents may be priced out of buying homes which would require an increase in rental properties available for the population.
Best Places to Live in Arizona
Phoenix is the capital of Arizona and the most populous city with approximately 1,445,632 residents. Zillow Phoenix lists the current home value at $220,600, an annual increase of 8.8% with a predicted increase to continue at 3.2% in the Phoenix Metro area. Phoenix AZ real estate offers a large selection of properties to buy and rent. Listings on Craigslist Phoenix include a wide selection of three and four bedroom homes ranging in price from $174,900 up to $499,900. Trulia Phoenix estimates 61% of the residents are home owners, 35% are single, and at a median age of 33. The remaining percentage of the population rents their residence. The prices vary widely for rental properties, including a selection from one to three bedrooms and prices as low as $790 and as high as $2399. Zillow's rent index is $1284 with an annual increase of 4.8%. The foreclosure rate is slightly below that of the state as a whole at 2.6 per every 10,000 homes, this is down 1.1 since last year.
While it is the most populous city and there is a large concentration of employers and employment opportunities, many people are moving out of Phoenix to the surrounding areas and suburbs in an effort to find lower priced housing and perhaps to escape a busy, urban lifestyle.
Mesa AZ real estate is often of interest to people working in the Phoenix Metro area. Mesa is in the suburb known as East Valley with a population of about 439,041. The median listing price is $260,000. Because of its physical proximity to Phoenix, Mesa is an appealing option for more affordable housing and a smaller community in the general vicinity of a large, urban area. Current listings show 2,393 homes for sale and an additional 400 for rent. The Mesa market is typically combined with the Scottsdale AZ real estate market. This is another suburb east of Phoenix in the low desert valley of south-central Arizona. The population is lower (217,385) and the prices are significantly higher. This city is ideal for people who wish to maintain a more affluent lifestyle without the negative side effects of living in an urban environment (crime, overcrowding, pollution, etc.). The median listing price is $624,000. 4923 homes are for sale while 1940 are available to rent. The combined market of Phoenix, Mesa, and Scottsdale is ranked number 13 nationally with 25,244 listings with a list price of $309,000 and properties spending an average of 55 days on the market. The year to year change was an increase of 37.7% for listings and a decrease of 0.02% for list prices. The average speed of sale decreased by 3.5%. This means that more houses were available leading to a decrease in list prices but an increase in the speed properties are sold, 10 days below the national average 65 days.
Another popular Arizona market is Tucson AZ real estate. Tucson is the home of the University of Arizona and is located south east of Phoenix with a population of 521,695. According to Zillow, the current home value there is $168,800, a 3.2% increase over last year.  The rent index id $1097, a 0.5% annual increase. Ranked 51, listings have come down 17.7% in the past year to 4,819 with a list price of $230,000 and an average age of 68 days before being sold. This is just slightly longer than the national age of 65. There are approximately 520,116 people living in Tucson. Known for its high desert climate, Tucson is known for arts & culture but suffers from an unfortunately high crime rate.
Flagstaff real estate is another important market in the state with a population of 65,870. Located north of Phoenix, this Western style town sits along the foot of the San Francisco Mountains. The climate is a slightly different than the cities previously discussed with lower temperatures including mild summers and cold winter weather. It is also in close proximity to the Grand Canyon National Park. The current home value is $309,900, a 7.3% change from last year. Flagstaff has a low foreclosure rate of 1.67 per every 10,000 homes. In May of 2016, Flagstaff saw an increase of 19% in home sales.
There are many things that may be appealing to people considering living and working in Arizona. Arizona is well known for the arid, desert climate, perhaps desirable to those no longer wishing to deal with harsh winters or rainy climates. Areas like Flagstaff are ideal for people wishing to avoid severe weather but still wish to experience the changing seasons. There are many other interesting points about Arizona. It is abundant in copper. It has a long history among multiple Native American tribes. The state does not observe daylight savings. Mountains are scattered around the state, which is also home to Grand Canyon National Park.
Interested in Living in This Part of the Country But Arizona Isn't Right For You? Check Out the Neighboring Competitors to the Arizona Housing Market: