By Kevin Chiu
Larger down payments proposed on new home mortgages are quietly being dumped by lawmakers months after a coalition of organizations
voiced opposition to the change.
The proposal was made in Congress as an answer to the mortgage mess, but a bipartisan group of almost 290 Senators and members of the House of Representatives sent a letter to government agencies asking that they dump the proposal.
The larger 20% down payments would make it impossible for many homeowners underwater on their homes to refinance, and millions of others to obtain mortgage financing on new home purchases.
The proposal has not yet been formally eliminated, but is delayed in federal agency oversight reviews. More than 12,000 comments have been received on the proposal that have to be weighed through by government agencies before a formal decision on the plan can be announced. After that it would take at least another year before being implemented by Congress.
The controversial proposal received headline news coverage after a coalition of groups including real estate agents, bankers, labor unions and civil rights groups voiced opposition to the suggestion six months ago. But then like many other headline issues, disappeared from the headlines.
The proposal was part of a package of legislation being considered by Congress to revise the mortgage lending system. The 20% rule or "qualified residential mortgage" (QRM) adopted by Congress as part of financial reform requires lawmakers to devise a standard of safe, low-risk mortgage lending. But the adoption of new lending guidelines is likely to take years to develop similar to the reform of the nation's giant lenders, Freddie Mac and Fannie Mae.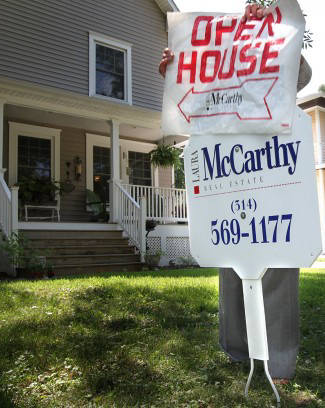 Lawmakers who co-sponsored the QRM provision specifically eliminated any reference to a down payment requirement. Requiring 20% as a minimum down payment would prevent up to 40% of those shopping for a mortgage from obtaining a loan.
Senator John Isakson (R-GA), who is a licensed real estate broker, co-sponsored the QRM bill with two Democratic lawmakers, Senator Mary Landrieu (D-LA) and Kay Hagan (D-NC). "If this rule goes into effect as proposed, it will be the last nail in the coffin for the already crippled housing market," Isakson told the House Financial Services subcommittee in a hearing earlier this month. "Poor underwriting led us into the housing crisis. Not down payments."
Sub-prime mortgages and ALT-A mortgages including loans with as many as six payment options were devised by lenders as new mortgage products to sell loans to anyone who could sign their name. In states where these mortgages were not sold to loan buyers there are drastically fewer foreclosures.