By Kevin Chiu
In an effort to stimulate more mortgage lending, Freddie Mac has extended its eight year agreement with independent banks, giving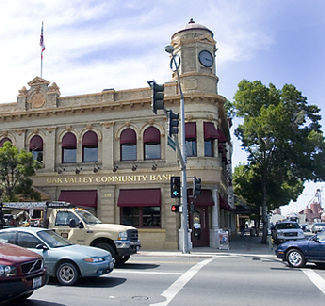 more than 5,000 lenders more access to funds to generate additional home loans.
The program is targeted at independent community banks, which are facing more restrictive lending guidelines as a result of tougher mortgage underwriting criteria required by Freddie Mac and Fannie Mae, the nation's two mortgage giants.
First launched in 2003, the program is backed by the Independent Community Bankers of America (ICBA) organization. The extension provides a renewed alliance between the two organizations through 2012. "Our alliance with ICBA underscores our commitment to the special needs of our community lender customers and to make home possible in their communities," said Mike Koch, vice president of offerings at Freddie Mac.
The program includes a federal effort to provide more home loan funding for homeowners taking part in rural housing programs, many of which have been devastated by the real estate collapse.
A Republican bill, authored by Jeb Hensarling (R-Texas) will wind down Freddie Mac and Fannie Mae lending over the course of five years. The effort provides two years of conservatorship and three years of additional reforms before cutting the number of home mortgages that would be secured by the government sponsored lenders, which have been bailed out by tax payers on millions of foreclosed properties.
The Obama administration and Congress seem to have gained agreement on winding down the two lenders volume of mortgage lending, but the effect it will have on homeowners and those attempting to buy homes in the future is uncertain. Banks and mortgage lenders say that home loan rates are "certain to rise," while other real estate analysts aren't so certain as independent banks attempt to make inroads to increase mortgage lending in their local communities.
Hensarling's proposal would repeal the government's affordable housing goals, reducing the number of mortgages made to home buyers, slash the size of Fannie and Freddie's mortgage portfolio to $700-billion and limit the total amount to $250-billion over five years. The bill would also reduce the GSEs home loan limit to $417,000.
The reduction in the size of the home loan limit would be particularly important since it would leave the jumbo market or those home buyers and homeowners wanting to borrow more than that to the private market.