By Kevin Chiu
Home sales surged higher in the last month of the year as buyers took advantage of near record low mortgage rates despite the holiday season, according to the National Association of Realtors. The existing sales of single family homes, townhouses and condominiums rose 12.3%, the fifth increase in the last six months.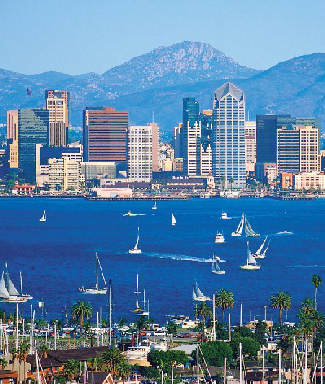 Despite the troubled economy, the surge in home sales demonstrates that the U.S. housing market is making inroads towards a recovery pushed by near record low mortgage rates, and lower home prices. The rise shows a seasonally adjusted annual rate of 5.28 million units in December from 4.70 million last November.
"December was a good finish to 2010 when sales fluctuate more than normal," said chief NAR economist Lawrence Yun. "The pattern over the past six months is clearly showing a recovery. The December pace is near the volume we're expecting for 2011, so the market is getting much closer to an adequate, sustainable level."
A full recovery with a sustained rise in home prices, however, in the entire U.S. housing market is unlikely to develop until businesses start hiring more workers, and consumer confidence over the economy and the housing market in particular improves.
The NAR also said that the national median existing home price for all housing types dipped 1% in December below a year ago to $168,000, demonstrating widespread weakness in housing prices. Bank servicing companies have resumed the process to foreclose on homes in 23 states where foreclosures were stalled for a time due to the robo-signing scandal.
Distressed home sales, including foreclosures and bank assisted short sales rose to 36% of the market's share during the month, a 4% climb over a year ago.
In the West, a 16.7% surge in home sales for the month reached an annual level of 1.33 million properties, but was still marginally below last year's pace. Existing sales also surged 13% in the Northeast in December, but were under year ago levels when the federal government home buyer tax credit was in effect.
Midwest sales were also up by 11% as the median home price also improved in the region by 3.3% for the year, according to NAR figures. The median price of a home in the Midwest is now $139,700.
In the South, sales also saw an uptick for the month, increasing 10.1% to an annual pace of 1.97 million in December but are 2.5% below a year ago.