By Mike Colpitts
A federal program intended to help underwater homeowners should assist more than 1-million U.S. mortgage borrowers refinance their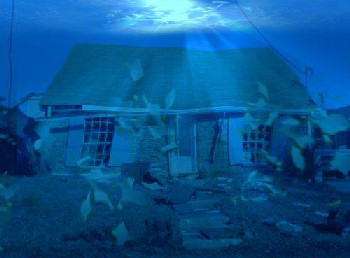 homes, according to an analysis of the Home Affordable Refinance Program expanded by the Obama administration Monday.
The program's expansion is being developed by the Federal Housing Finance Agency with mortgage lenders and the nation's giant mortgage lenders, Fannie Mae and Freddie Mac. The new underwater refinancing program will only be available to mortgage holders who are current on loan payments.
The plan will increase the loan-to-value of homes allowed to refinance up to about 150% of current values, waive some fees for borrowers, eliminate the need for new appraisals, where there is a reliable automated valuation model (AVM) and extend the period for refinancing loans until the end of 2013.
Mortgage borrowers who owe more on their home than its current value will be able to reduce the principal balance much faster taking advantage of today's near record low mortgage rates. The FHFA will announce final details to handle the refinances for lenders by November 15 th.
President Barack Obama announced the plan in a speech in Las Vegas. "These steps I've highlighted today will not solve all the problems in the housing market," said Obama. "Given the magnitude of the housing bubble, and the huge inventory of unsold homes in places like Nevada it will take time to solve these challenges. We will still need Congress to pass the jobs bill, and even then the housing market won't be fully healed until the unemployment rate comes down and the inventory of homes on the market comes down."
Freddie Mac and Fannie Mae have refinanced about 9 million mortgages since the housing market crashed more than five years ago into lower cost mortgages.
"We know that there are many homeowners who are eligible to refinance under HARP and those are the borrowers we want to reach," said FHFA Acting Director Edward DeMarco. "Building on the industry's experience with HARP over the last two years, we have identified several changes that will make the program accessible to more borrowers with mortgages owned or guaranteed by the Enterprises (Freddie Mac and Fannie Mae)."
HARP is unique in that it is the only refinance program that allows borrowers who owe more than their home is worth to take advantage of low mortgage rates and other refinancing benefits.