By Mike Colpitts
A home builder has been sentenced to serve 22 years in federal prison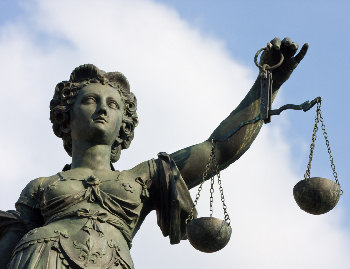 for his part in a conspiracy to defraud bankers out of millions of dollars in mortgages and commit tax fraud and money laundering against the IRS.
The sentenced was imposed against Ohio home builder Thomas E. Parenteau of Hilliard, Ohio in a conspiracy federal investigators say involved his wife, mistress and accountant. In addition to the prison sentence, U.S. District Judge Michael Watson also ordered Parenteau to forfeit nearly $15 million to the U.S. government.
Federal authorities say Parenteau and his accomplices defrauded the IRS out of nearly $1 million and defrauded banks into lending more than $40 million to the former home builder and his accomplices.
Parenteau operated a number of Columbus, Ohio-area businesses, and worked with his accountant, Dennis G. Sartain to prepare and file false income tax returns for Parenteau's mistress, who is also the mother of his two children, according to federal authorities. The false returns generated more than $850,000 in federal tax refunds.
Parenteau, his wife, accountant and mistress engaged in a scheme designed to defraud banks out of millions of dollars by falsely inflating the purchase prices of homes that Parenteau built and sold, according to federal prosecutors. Parenteau then paid kickbacks to the buyers after their purchases.
The couple also fraudulently obtained $18 million in bank loans against a 27,000-square-foot home the former home builder was to work on by falsely representing their income and submitting documents regarding the renovation on the home to qualify for the mortgages.
Parenteau then used the funds to make more than $6 million in life insurance premium payments on four insurance policies worth $23 million, which he collected after Parenteau's father died in 2009.
After learning of the IRS investigation into the tax, bank fraud and money laundering schemes the former home builder attempted to cover up the schemes by hiding computers, creating false documents, destroying evidence, tampering with a witness and lying to federal investigators.
"Schemes like this one can undermine our financial institutions, siphon taxpayer dollars and weaken our housing markets," said U.S. Attorney Mark D'Alessandro. "The agents and prosecutors should be commended for their thorough investigation involving tens of thousands of documents and for following the paper trails that led to the unraveling of the fraud."