By Mike Colpitts
Mortgage rates fell for the second consecutive week as spring time weather gripped most of the nation to provide a boost for the home buying season,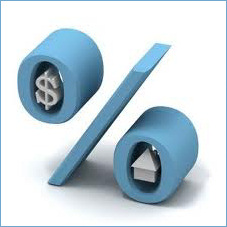 according to Freddie Mac. The rate on a fixed rate 30-year mortgage dropped to 4.71% from 4.78% the previous week.
The rates on a 15-year fixed rate loan also had a fall for the week to an average of 3.89%. The 5-year Treasury indexed adjustable rate mortgage dropped to 3.47%, down a lesser 0.04%.
Financial markets remain jittery as Wall Street investors are worried about the economy. The New York Stock Exchange industrial average has continued an erratic pattern of gaining and then losing points after more than two straight years of gains. More than 70% of all stocks on the market are being traded by professional investors, according to industry analysts.
"Weaker economic data reports reduced Treasury bond yields and allowed mortgage rates to drift lower," said Frank Nothaft, Freddie Mac chief economist. "For instance, real economic growth in the first quarter fell short of the market consensus forecast and represented the slowest pace since the second quarter of 2010."
The Mortgage Bankers Association weekly report released Wednesday said that fixed mortgage rates fell for the third consecutive week, pushed by an increase in refinances as homeowners who were able to refinance their mortgages signed-up for lower rates.
Freddie Mac posted a profit on net income of $676 million during the first quarter for the first time in two years and told government leaders it didn't need any more help from tax payers. The troubled mortgage giant along with its sister company Fannie Mae have been bailed out with more than $148 billion in tax payer funded backing, and are expected to receive more federal aid by banking analysts outside of government circles.
The positive showing came as delinquent mortgages shrank during the first quarter to 3.63% of inventory from 3.84% during the last quarter of 2010. But an increase in home foreclosures forecast for the second half of the year is maintaining a strong level as more homeowners give up on trying to refinance their mortgages to stay in their homes, and are foreclosed.