Permanent mortgage modifications under the government's Making Home Affordable Program increased 65%, and refinances rose 30% in the second quarter, according to a government report. The Fannie Mae and Freddie Mac backed programs now account for halting more than 1-million foreclosures.
The data was released as part of the Federal Housing Finance Agency's second quarter foreclosure prevention and finance analysis, which includes information on the Obama administration's efforts to limit the foreclosure and financial crisis in the housing market. The volume of mortgage modifications also rose 24% to nearly 171,200 homes during the quarter. More than half of all loan modifications completed through the program cut mortgage payments by 30% or more.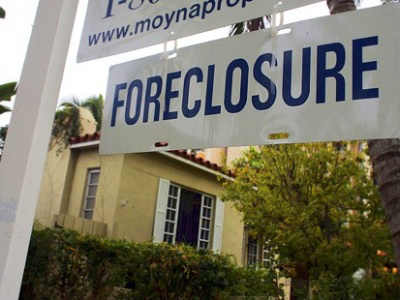 Mortgages modified in the last six months are also performing better than loans adjusted earlier in the program, which has been re-worked to improve the effectiveness of the program. Lender assisted short sales and deeds in lieu of foreclosure increased 27% during the quarter to nearly 30,900. Since the program began the government says 1,013,700 foreclosures have been prevented through the White House plan. But foreclosure starts increased 12% to nearly 275,100 and foreclosures with third party sales rose 15% to 112,400 homes in the second quarter.
Government efforts are also being ramped up to help more communities severely impacted by the foreclosure crisis. The U.S. Housing and Urban Development Department awarded an additional $1 billion in funding to states and county governments struggling to reverse the effects of the foreclosure crisis. The grants represent a third round of funding through HUD and will provide targeted emergency assistance to purchase, redevelop or demolish foreclosed homes.
"These grants will support local efforts to reverse the effects these foreclosed properties have on their surrounding neighborhoods," said HUD Secretary Shaun Donovan. "We want to make certain that we target these funds to those places with especially high foreclosure activity so we can help turn the tide in our battle against abandonment and blight."
The Housing and Economic Recovery Act of 2008 (HERA) provided $3.92-billion and the American Recovery and Reinvestment Act of 2009 appropriated an additional $2-billion. Like those earlier grants, targeted funds will be used to purchase foreclosed homes at a discount and to rehabilitate or redevelop them in order to respond to rising foreclosures and falling home values.
Local governments can use their neighborhood stabilization grants to acquire land to demolish or rehabilitate abandoned properties or to offer down payment and closing cost assistance to low and moderate income homebuyers. Grantees can also create "land banks" to assemble, temporarily manage and dispose of vacant land for the purpose of stabilizing neighborhoods and encouraging re-use or redevelopment of urban property.