By Mike Colpitts
Interest Rates on home mortgages dropped as a result of investor worries over the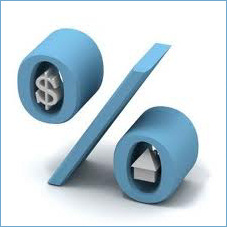 disaster in Japan and fears of contagion over financial markets falling across the world. Mortgage rates showed a drop across all types of loans offered to home borrowers, according to Freddie Mac.
The average rate on a 30-year fixed rate mortgage dipped to 4.76% with 0.7 point for the week from 4.88% last week. "With the crisis in Japan investors rushed to buy the security of U.S. Treasury bonds, which lowered its yields and other interest rates as well," said Freddie Mac chief economist Frank Nothaft. "This allowed fixed mortgage rates to drift lower this week."
The rate on a 15-year fixed rate loan also fell to an average of 3.97% down from 4.15% last week. Mortgage rates on the 5-year Treasury indexed adjustable rate mortgage dropped to 3.57% from 3.73% over the same worries, and the 1-year ARM also declined to an average of 3.17%, a slimmer .04 drop from the previous week.
Weak consumer confidence, high unemployment and under-employment in the current U.S. economy and doubts about how policy leaders in Washington, D.C. will find solutions for the nation's economic problems add to concerns over unrest with the disasters in Japan. The U.S. stock market has lost ground since the beginning of the week, but was moving higher in early trading Thursday morning.
Worries over the U.S. economy run deep with many areas of the country experiencing unemployment in the high-teens, contributing to weakness in housing markets, especially in the hardest hit areas, including Nevada, California, Arizona and Florida. The states have been devastated with foreclosures, which are crippling any sort of housing price appreciation from developing.
However, families are paying-off debts at some of the highest levels since World War II as the result of refinancing mortgages at lower interest rates and collecting profits on investments. "In aggregate families have been strengthening their balance sheets," said Nothaft. "In the fourth quarter of 2010 household net worth rose by $2.1-trillion boosted by gains in the stock market."
The gains helped to erase stock holders' levels of debt from profits made in the market, but with the recent downturn in financial markets and with fewer investors buying stocks and bonds since the financial crisis there are lingering doubts about financial growth continuing for investors on Wall Street.