The Prince of Darkness, rocker Ozzy Osbourne has listed his home on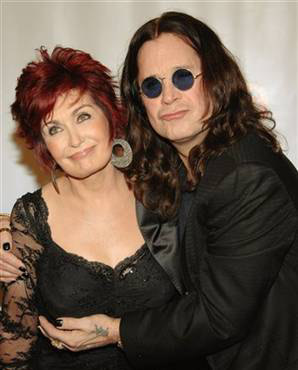 the market for sale in the Hidden Hills area of Los Angeles for nearly $13-million. The former lead singer of Black Sabbath has been a hard rock star for almost 40 years, and until recently appeared in a MTV television reality series featuring his family.
Osbourne, 62, is no newcomer to Super-Stardom and majestic estate living after having sold more than 100 million albums worldwide as the leading vocalist of heavy metal.
Ozzy and his wife Sharon purchased the home for $12,388,500 following the sale of their Beverly Hills home that was featured in the MTV show. Supposedly, the neighbors were happy to see the Osbourne's and their film crews leave the upscale neighborhood, where multi-million dollar homes are the norm.
The Osbournes TV show may be off the air, but Sharon Osbourne is still making her living on the tube as a talk show host on The Talk and as a judge on America's Got Talent, leaving the heavy rocker lifestyle back at home to Ozzy.
The Osbournes home is located on a hill with panoramic views of Los Angeles below, featuring 10,000 square feet of living space, but just three bedrooms after they remodeled the estate. It also has large walk-in closets, a media room, a large spiral staircase and his and her side-by-side bathrooms off the master suite.
The grounds also feature a guest apartment just in case some of Ozzy's old friends want to stop by for a visit.